Hip Injury Treatment Bear, DE
Now Serving Bear, Newark, Wilmington, DE and Surrounding Areas
Living with a hip injury can be difficult because it can be hard to escape the pain. Your hips are an integral part of your body's foundation, so when joint health declines or you suffer a hip injury, your quality of life decreases significantly. Losing your mobility can have a negative impact on both your physical and mental health, as well as be financially damaging due to lost work. The pain can be extremely discouraging and cause you to sit out on events or activities that you normally would love.
In this 2016 study by the National Institute of Health, they estimate that the number of total hip replacements per year will reach 500,000 by 2030. The professionals at Comprehensive Accident and Injury Center want to help our patients avoid unnecessary surgery if possible. Depending on the severity and how far progressed your condition is, chiropractic care could be the answer to your hip problems. Cold laser therapy and Hyperbaric Oxygen therapy are non-invasive forms of medicine that have shown potential when it comes to stopping and reversing the damaged cells in and around the hip joint.
Causes of Hip Injury
Hip injuries can occur in many different ways, as a result of a traumatic impact or due to gradual wear and tear over time. Here is a list of the more common hip injuries:
Falling on your hip and breaking a bone
Pelvic fracture
Dislocated hip
Bursitis is when the sacs of fluid that normally lubricate the joint become inflamed.
A labral tear, also called a labrum tear, is a tear in the cartilage surrounding the joint.
Arthritis
Tendinopathy: tendon becomes inflamed from strain and overuse
Osteonecrosis: reduced circulation to your hip bone, leading to arthritis and cellular degeneration.
Get an Appointment
Complete the Form Below and We'll Get Back to you Immediately.
Hip Injury Symptoms
Your hips are an integral part of the posterior chain. A hip injury can severely destabilize you and prevent you from participating in everyday activities. The following is a list of symptoms associated with a hip injury.
Limping
Groin pain
Reduced range of motion
Warmth
Swelling over the hip
Tenderness of the hip
If you're experiencing any of these symptoms you should start looking into hip injury treatments in Bear, DE to help you ease your pain.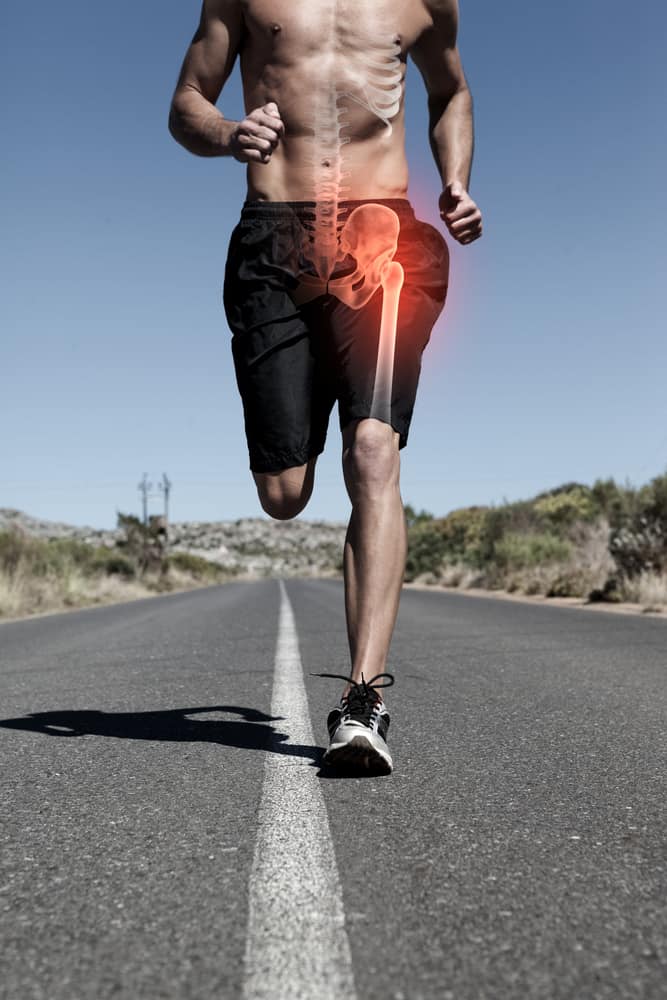 Treating a Hip Injury
You should always consult with a professional as soon as you begin to recognize pain and symptoms. The sooner you act, the easier therapy will be as you can prevent further damage. When it comes to treating a hip injury, there are a range of options. Some doctors will recommend surgery, but it is expensive, requires serious recovery periods, and can be risky considering that the operation can have damaging complications.
Instead, we encourage our patients to seek out noninvasive and minimally invasive alternative therapies such as hyperbaric oxygen therapy, and cold laser therapy. These methods use a more natural approach to get you back to good health again.
Hyperbaric Oxygen Therapy: Hyperbaric oxygen therapy uses oxygen to encourage faster wound healing , prevent your injuries from getting worse, and to strengthen your immune system so you can fight off future infections and injuries.
Cold Laser Therapy: Using the power of light pulses, cold laser therapy encourages your tissues to start healing themselves. This noninvasive procedure is a viable option for anyone suffering hip pain who does not want to undergo surgery or take heavy medication to recover
Find Relief From Hip Injuries at Comprehensive Accident and Injury Center
The professionals at Comprehensive Accident and Injury Center have years of experience in diagnosing and conducting hip injury treatments in Bear, DE. We use the latest and most modern techniques to uncover the source of your pain and provide treatment that stimulates the regeneration of cellular tissues to improve your joint health and help eliminate your pain.
Call or book an appointment online today to learn more about our comprehensive evaluations and treatment options that can help you with your hip pain.