Did you know?
TBI (Traumatic Brain Injury) was diagnosed in approximately 288,000 hospitalizations in 2014.
The Road to Recovery
Doesn't Have to Be Uphill!
We uphold the highest standards of customer service and patient care.
The Road to Recovery Doesn't Have to Be Uphill
Welcome to
Comprehensive Accident and Injury Center
At Comprehensive Accident Injury Center, we treat various injuries that result from auto accidents, workplace accidents, and more. Some of the more common conditions included whiplash, herniated disc, concussions, and many soft tissue/ligament injuries. Accident and Injury cases are quite complex and it takes a complete understanding of the medical and legal aspects of an injury. This is why we take great pride in providing a comprehensive, multi-specialty, team approach to patient care that has helped thousands on their road to recovery from injuries.
Just Some of the Areas CAIC Specializes In:
Personal Injury
Worker's Compensation
Concussions / Mild TBI
Slip and Falls
We can help you with the following
We are your first stop for all injury-related concerns. Our focus is on getting you seen by medical professionals as quickly and thoroughly as possible...nursing you back to health safely and effectively.
Click or tap on the area where you're feeling pain. You will be taken to a page where you can learn more about how we treat that area.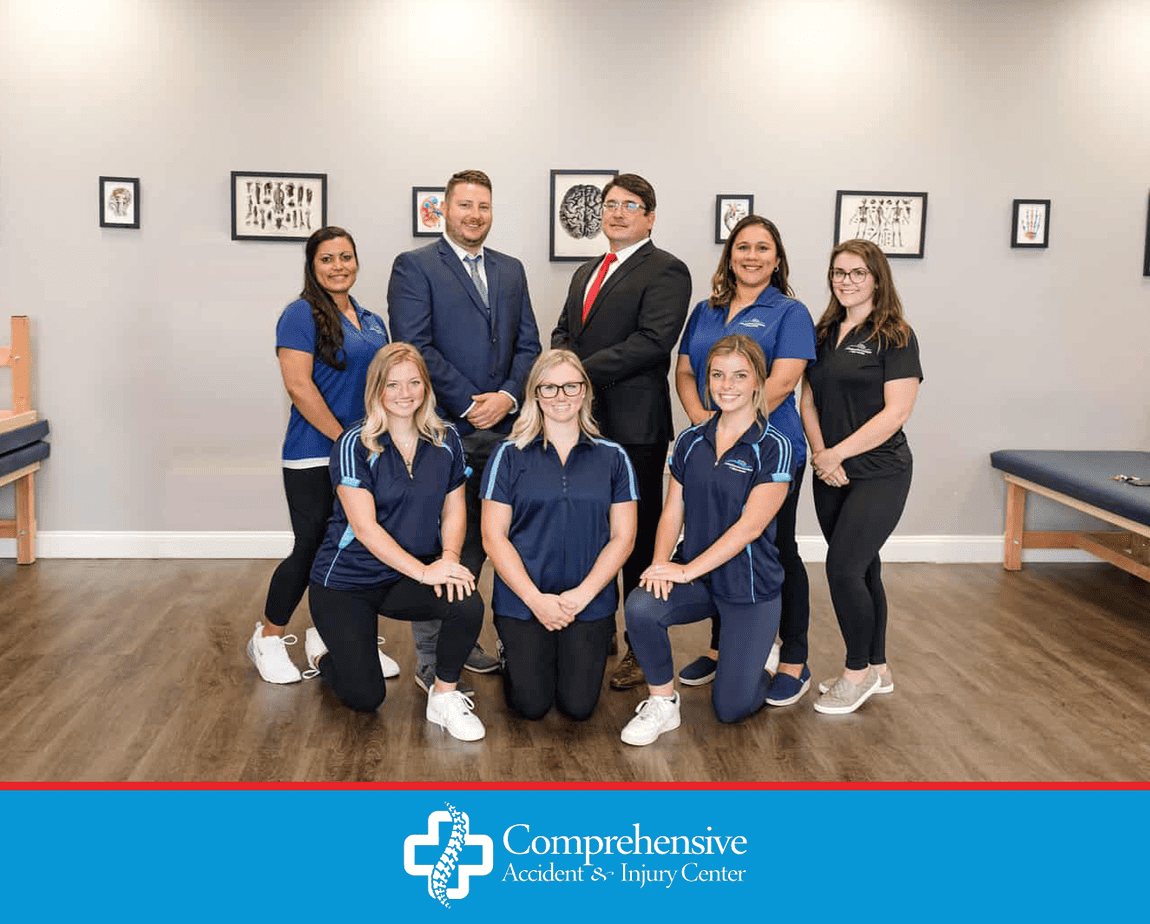 The CAIC Difference
Why

Choose Us?
Patient-Centered

While our team brings important experience and knowledge, we know that each patient is the expert in their own life.

Comprehensive

We offer comprehensive health care focusing on the whole person, at all ages and stages of life.

Thorough Evaluations

Most traditional medical doctors only go so far, we diagnose and treat the conditions that slip through the cracks.
What Our Patients Have to Say
About CAIC
Wonderful experience all the way around. I really wouldn't go anywhere else. The ladies were pleasant and fun every visit.
– Frances
Dr. Jack saved my life. I was unable to function. He coordinated all of my care, gave me exercises to build my strength, minded all of my results, told me what exercises to reduce while increasing my strength and health. He got me back to my baseline and is now helping me to gain better health and strength.
– Linda
It was the absolute most greatest experience ever. The office is a very peaceful, respectful environment. Dr. Jack Norsworthy and Dr. Justin Johsnon are amazing. The staff makes you feel like family. I love these guys.
– Taneha
When you come in the staff is wonderful. The program is explained and health and wellness are the priority!
– Ronald M.
Excellent staff and great work by Dr. Jack Norsworthy!
– Aman S. 
Just when I thought I couldn't find a doctor that would listen to me I got sent here! They have been more than helpful through one of the most stressful times of my life & I highly recommend!
– Veronica M.