Slip and Falls
Slip & Falls Can Happen to Anyone at Anytime. We are Here to Help
Injuries in daily life happen all the time, some stories you may hear might even be frightening. However, the most common injuries are slips, trips, and falls and sometimes cannot be avoided.
Injuries can be mild to severe depending on the impact of the fall, or the height. Nevertheless, every injury sustained in any scenario should be treated with the same amount of gravity no matter the severity.
Causes of Slips and Falls
Often when you fall, the first pain you notice is in the area of impact. What most providers fail to give attention to is the secondary injuries, which are just as important was the larger wound and can lead to much more serious life-altering disabilities. Slips and falls are commonly caused by:
Uneven or damaged floors
Slippery surfaces
Dim lighting
Cables, wires, or other obstructions on the floor
There are many different incidents that can cause a slip and fall, such as, a twisted ankle. In this situation, often an employee with twist their ankle, fall, and then be treated for the area of impact while the twisted ankle is left ignored. However, it is important to record and address every aspect of an injury for a variety of important reasons.
At Comprehensive Accidents and Injury, we treat every injury sustained in a slip and fall. This attention to detail is not only important for the overall health of the patient but is extremely important when documenting your case.
Get an Appointment
Complete the Form Below and We'll Get Back to you Immediately.
Are You a Victim Of a Slip and Fall? We Can Help.
If you have been involved in a slip and fall accident, Comprehensive Accident and Injury provides services that can help you get back on your feet. Our elite team provides gentle, patient-tailored care in Bear, Newark, Christiana, Middletown, New Castle, Wilmington, and Delaware City, DE and its surrounding areas. Our services include:
Chiropractic services
Physical rehabilitation
Hyperbaric therapy
Cold laser
Post-concussion rehab
Spinal decompression
Electronic stimulation
Hot packs
Arthrostim
And many more…
Additionally, we work with the top attorneys in the area to provide proper records, narratives, and expert statements for your case. We follow the necessary guidelines and reporting requirements and regulations to ensure proper procedures are maintained in both medical care and legal reporting.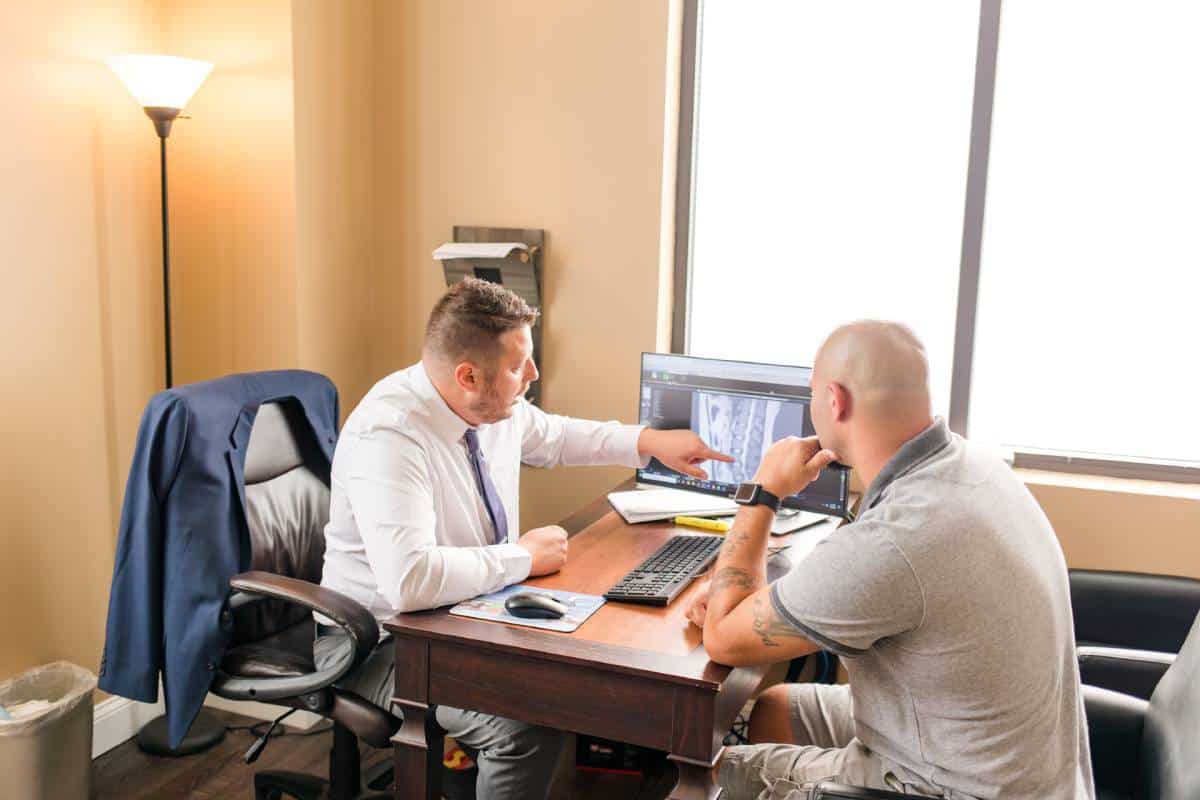 Contact Our Experts Today If You Have Had a Workplace Accident
Our professionals are standing by and ready to assist you with your medical needs and legal reporting. Contact us today to learn more about our treatments and protocols. We can help you with the details of your case so that you can focus on healing.