Visit Us for Urgent Care of Worker's Compensation Cases in Bear, DE
Workers' Compensation Assistance in Bear, Newark, DE, and Surrounding Areas
There are all kinds of injuries you can sustain at work. This is especially true for those who work in construction, agriculture, or any job that involves dangerous technology and an abundance of manual labor. According to the National Safety Council, an employee will be injured on the job every 7 seconds. When you get hurt, it's important to understand what to do in terms of treatment and workman's comp.
The doctors at Comprehensive Accident and Injury Center are Certified Delaware Workman's Compensation providers. This means we understand the guidelines and proper reporting procedures to employers and insurance companies. Ensuring you choose a clinic that is well versed in the regulations surrounding workers' compensation is important. We can help you feel better and handle all the appropriate paperwork you need.
Important Things to Know About Worker's Compensation in Delaware
The Delaware Department of Labor has outlined the details of the benefits available through Workers' Compensation.
Some important notes to keep in mind include:
All the required medical treatment and health services will be provided by the employer or by the insurance company of the employer
The employee is allowed to choose their physician
Partial disability benefits may be received up to 300 weeks
If disfigurement occurred, employees may file a petition for disfigurement
Physically or mentally disabled employees may receive additional benefits
What Steps Should an Employee Take After Getting Injured in Their Workplace?
If you're an employee and you were injured in the workplace you need to take certain steps to make sure you get the money you deserve. The first step you need to take is notifying your employer of the injury. It's best to do this in writing and to let the employer know that they need medical services to help them overcome their work injury. It's essential you take this step, or you may become ineligible for workers' compensation.
Once you have notified your employer and come to an agreement, your employer will take the necessary steps to have the Workers' Compensation issued to you. To determine the correct amount of compensation, the insurance company will first need evidence of how intense your injuries are and you can provide this through properly documented medical records.
At Comprehensive Accident and Injury Center, we make sure to provide you with thorough reports that will make it easy for you to get access to your compensation.
Get an Appointment
Complete the Form Below and We'll Get Back to you Immediately.
What Does Workers' Compensation in Delaware Include?
Workers' compensation insurance will cover medical expenses and lost wages that occurred as a direct result from the injury you sustained while at work. The medical expenses usually include all the medication and treatments you went through to try and recover from the injuries you sustained while working. If your injuries take you out of work completely, the benefit is 66⅔% of your gross weekly wages.
If your injury is a permanent one, you can receive a lump sum or recurring payment from your employer to make up for the harm you faced due to their negligence.
Common Workplace Injuries
Your employer has the responsibility of making sure the work environment is safe for you and your fellow colleagues to work in. if the workplace is dangerous and someone gets hurt because of the lack of responsibility exhibited by the employer, they can be held to account. Employees who are injured in the workplace due to some form of negligence on the employer's part, will be entitled to workers' compensation if they did not cause the injury to themselves.
Even though employers are legally obliged to keep the workplace safe, the most common workplace injuries include:
Sprains and strains from overuse and exertion
Broken bones and muscle injuries from slip and falls
Soreness and pain from sitting long hours without breaks
Anyone who suffers these injuries should inform their employer and seek a walk in clinic that takes workers' compensation.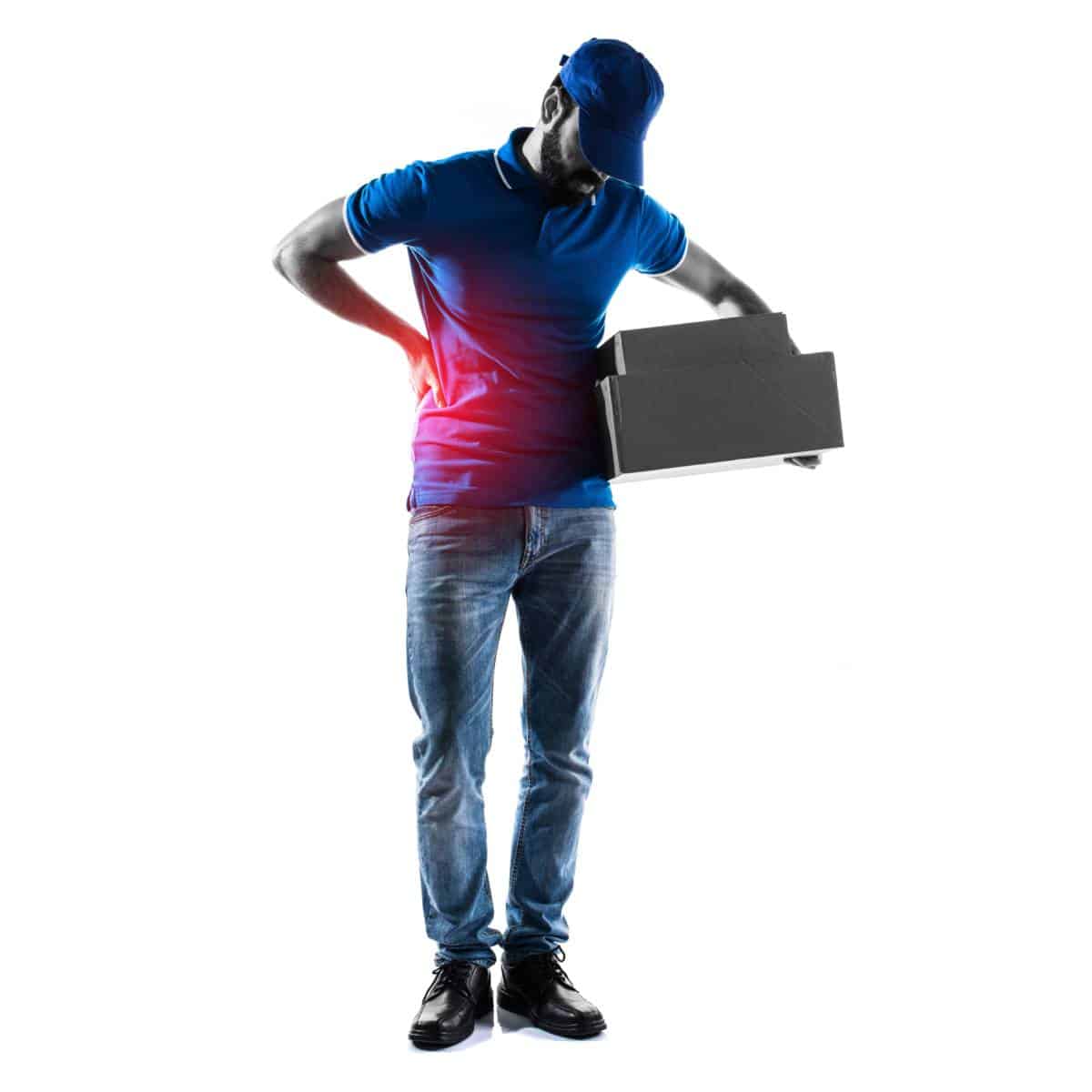 Workers' Compensation Assistance in Bear, DE
When you're injured at the workplace, you will likely have to take time off until you recover fully and are able to work again. During the time off, you may be eligible to receive workers compensation to help you financially for your missed wages during your recovery period. Though workers compensation is extremely helpful, you will only benefit from it if your paperwork and medical records are properly accounted for.
At the Comprehensive Accident and Injury Center, our medical team understands workers' compensation guides and we carry out the correct form of reporting, so both the employer and insurance companies are aware of how the accident and injuries occurred. When your injuries and medical history are reported the right way, you will get access to your workers compensation without further complications arising.
The last thing you need to worry about after a sudden work injury is the financial and legal aspects of your situation. You should make sure you visit our walk in clinic that takes workers' compensation as soon as possible after getting hurt so we can give you a thorough assessment and so we can take care of the details for you, while you just focus on recovering. We understand how sensitive your situation is and we make sure we cover the reporting in a legally correct way, so it's much easier for you to get access to your workers' compensation as soon as possible.
Come See Us for Urgent Care of Worker's Compensation Cases
Our top priority is patient health. Therefore, we use non-invasive treatments to help relieve your pain and get you back on your feet. It is important to seek care immediately after you get hurt, it is not only important to ensure you get early and accurate treatment but is also important for proper documentation.
If you have been hurt on the job, our team is here to support you. We offer innovative treatments like chiropractic, hyperbaric therapy, cold laser, spinal decompression, electronic muscle stimulation, hot and cold packs, and arthrostim, concussion rehab, and physical rehabilitation depending on your injury. With our patient center, team approach to your recovery, we make sure that you see the best medical experts to handle your injury. Our practice complies with all required Delaware workers' compensation laws, rules, and regulations to ensure our patients focus on healing, not stress. Additionally, we work with the top workman's comp attorneys to ensure our clients are receiving the best legal care when necessary as well.
The Importance of Patient Education When Dealing with Workers' Compensation Cases
Injury prevention can help keep you healthy after treatment. At Comprehensive Accident and Injury Center, we believe in proper patient education. This is to help you understand how to better avoid a similar injury in the future. Our experts will cover topics such as:
How the injury occurred
Mechanics of the injury
Insight into the pain
For example, often when an employee falls off of a ladder the primary focus of the patient and their healthcare provider will be the impact of the fall. However, the twisting of an ankle could be ignored depending on the level of pain sustained in the fall. These are both important factors when applying for workman's comp and understanding how to prevent a future accident.
Just like when facing any other personal injury, it's integral for both the success of your health and your claim that you don't delay getting medical treatment after suffering a work injury in Bear, DE. Any delay in receiving medical treatment can cause your injuries to aggravate and it may also decrease your chances of filing a successful claim. You should report the injury to both your employer and a medical professional as soon as possible after sustaining it.
Workers' Compensation
At Comprehensive Accident and Injury Center, We Provide Total Patient Care
We thoroughly evaluate all aspects of your injury to make sure that even secondary injuries from a work incident are managed, documents, and addressed appropriately. One of the most unique advantages of choosing to get treated at our center is that we thoroughly understand the legalities of workplace accidents and we make it very easy for you to file your claim, alongside providing you with high-quality medical care.
We guide our patients through the treatment and medical-legal process, so you can focus on recovery. If you have sustained a work injury, contact us today. Our elite team is here to support you with gentle, patient-tailored care in Bear, Newark, Christiana, Middletown, New Castle, Wilmington, and Delaware City, DE and its surrounding areas.