Arthritis Treatments in Delaware
Get Help from Local Experts
Do you suffer from arthritis? If so, you know just how painful and debilitating the condition can be. Luckily, there are treatments available that can help relieve your symptoms. If you're looking for arthritis treatments in Delaware, look no further than the experts at Comprehensive Accident and Injury Center! Our team of specialists will work with you to develop a treatment plan that is tailored specifically to your needs. Don't suffer any longer – call us today to get started on your road to recovery!
The Truth About Arthritis in the United States
Arthritis is one of the most common chronic conditions in the United States. In fact, it affects more than 50 million adults! The good news is that there are many effective treatments available. However, only about half of all people with arthritis seek out professional help. While there are no known 'cures' for arthritis, the pain is basically a result of unmanaged inflammation or tissue damage in the body.
Osteoarthritis is the most frequently occurring type of arthritis, with other forms including gout, rheumatoid arthritis, and lupus. Arthritis symptoms include pain in the joints, achiness, stiffness, and swelling. Rheumatoid arthritis and lupus may cause other issues with multiple organs and produce widespread symptoms.
8 million adults struggle to maintain employment because of arthritis-related symptoms, including pain and swelling that limit mobility. Simple things like going up stairs or walking long distances can be a challenge for people with arthritis, preventing them from commuting to work normally. Clearly, arthritis presents a challenge to our population.
Get an Appointment
Complete the Form Below and We'll Get Back to you Immediately.
Arthritis Treatments at Comprehensive Accident and Injury Center
Comprehensive Accident and Injury Center offers several different arthritis
treatment options that can include a combination of physical therapy, regenerative medicine, massage, and more. Our arthritis doctors take a holistic approach to healing and managing symptoms of this ailment. When you visit our arthritis clinic in Delaware, we start with an initial consultation and assessment.
Throughout the assessment, we're looking at how severe the condition is, and we're looking for potential aggravating factors. Then, we move on to tailoring a custom program for each of our patients that seeks to mitigate aggravating factors or behaviors that might contribute to the severity of the condition. Additionally, we may include the use of physical therapy to strengthen areas that might have weakness which contributes to arthritis.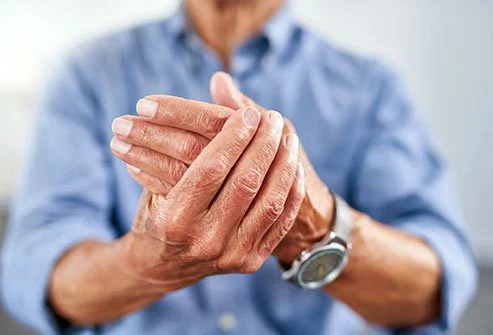 Regenerative Medicine Treatments for Joint Pains and Arthritis
In addition to physical therapy and lifestyle modification, we harness the power of regenerative medicine to help our patients combat arthritis. Regenerative medicine is a quickly-growing field of medical science that uses the body's own healing mechanisms to repair damaged tissue. We use cutting-edge therapies designed to seek out the root of the inflammation and reduce it by encouraging new tissue growth.
Some of the regenerative medicine therapies we offer at our arthritis treatment center include platelet-rich plasma (PRP) therapy and allogenic cell therapy. These are both cutting-edge, minimally invasive procedures that take advantage of the body's own healing mechanisms to provide relief from pain and other symptoms associated with arthritis.
Get Relief from Arthritis Pain Today!
When you choose Comprehensive Accident and Injury Center, you can expect:
A comprehensive initial evaluation
A customized treatment plan specifically for you
Minimally invasive procedures
Relief from arthritis pain!
If you're living with arthritis pain, the team at Comprehensive Accident and Injury Center can help. We offer a wide range of treatment options that are designed to provide relief and promote healing. Contact us today to schedule a consultation at our arthritis clinic in Delaware!