Whiplash Treatment in Wilmington, DE
After getting into a serious accident, you'll likely face injuries that require immediate medical attention. The force of the collision can easily afflict the muscles and tendons in your upper body. Apart from facing sprains, and strains, one of the main injuries you will experience is whiplash. Whiplash is an injury to your neck and occurs when your neck bends forcibly back and forth.
What is the Main Cause of Whiplash?
Whenever you're in a situation where you face sudden acceleration accompanied by deceleration, you have the risk of suffering from whiplash. One of the most common scenarios in which whiplash occurs is when you get into a rear-end collision. Whiplash is also common after a sports injury.
How Do I Know I Have Whiplash?
After you get into an accident, you may not notice you have whiplash right away. Some common symptoms to look out for include:
Dizziness and irritability
Neck pain
Neck stiffness
Sleeplessness
Tiredness
Blurred vision and ringing in ears
Lower back pain
These symptoms also appear for other medical conditions so you should get in touch with a medical professional as soon as possible to get a thorough checkup and diagnosis of your condition.
Delaying proper medical care is a mistake many people make, and no matter how busy you are or no matter how small you think your injuries are, you should make a stop at the Injury Center to make sure your body is in good health. Underlying injuries may show up a few days later and they may be aggravated because of the delayed medical care so it's always safer to get a professional medical screening as soon as possible.
Get an Appointment
Complete the Form Below and We'll Get Back to you Immediately.
How is Whiplash Diagnosed?
When you walk into Comprehensive Accident and Injury Center, our team of medical experts will give you a thorough examination to gauge your current state of health. They will ask for your complete medical history and since whiplash injuries often don't show up on X-rays because they involve soft tissue damage, we will also conduct Magnetic Resonance Imaging and Computed Tomography Scans as well.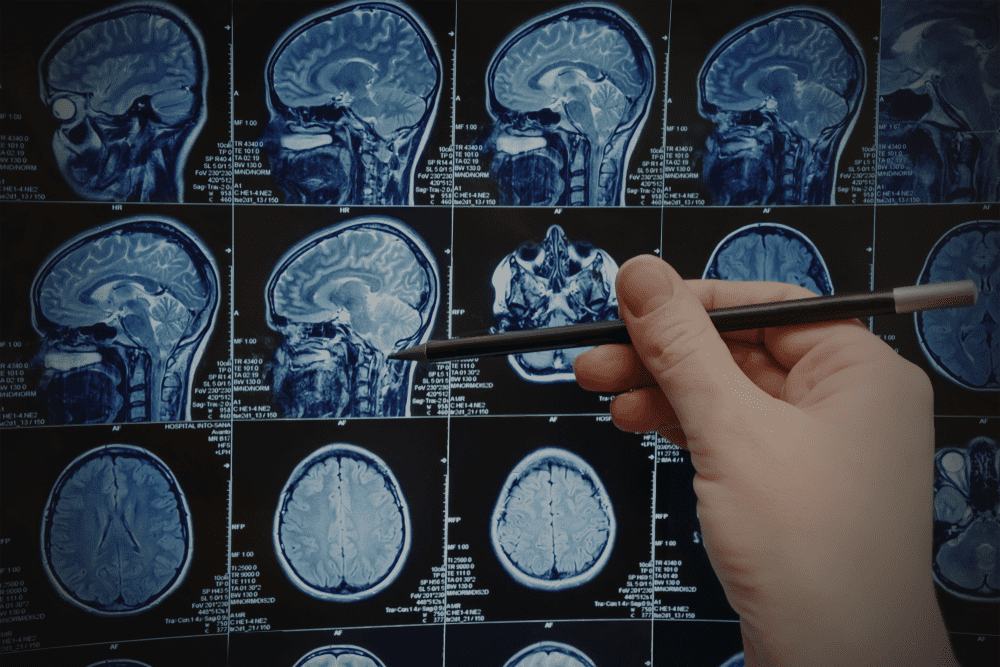 Whiplash Treatment in Wilmington, DE, Bear, DE, and Surrounding Areas
Every person is different and based on your unique medical history and how severe your accident was, your doctors will decide the best course of treatment for you. Factors such as your age, the severity of your injury, your medication tolerance level, and your personal opinions will all be taken into consideration when selecting the best course of treatment for you.
Common treatments for whiplash include:
 Osteopathic manipulations
Muscle relaxing medicine
Initial ice applications
Physical therapy
 Gentle movement
Our team of medical experts will give you a checkup and then inform you of the best course of medical treatment so you can recover quickly and effectively.
Why Should I Seek Medical Help Right Away After an Accident in Wilmington, DE?
The sooner you receive medical help, the greater your chances are of recovering completely from the injuries you suffered. Not only will receiving treatment right away increase your chances of recovering fully, but the medical reports will also help you if you decide to file a legal claim.
When you're treated properly and you get the medical care your body deserves, you will be able to recover within a few weeks or months. However, the pain may remain long-term, especially if you delay medical intervention.
Get Treated at Comprehensive Accident and Injury Center Today
If you've been injured in an accident you need to visit Comprehensive Accident and Injury Center as soon as possible. Our medical staff will perform a comprehensive check-up and put you on a treatment plan that helps your body heal while diagnosing and remedying issues that most other clinics or hospitals might miss. Come in, get screened, and get healthy!