Pain Management in Bear, DE
Pain Management in Bear, DE
Many of us have to limit our daily activities because of the consistent pain we suffer. If you fit into this category, you don't have to submit to a life of pain and you can seek treatment and start enjoying your life again.
Diagnosing the cause of your pain can be tricky as there are several factors that may be contributing to it. Your pain may be a result of an injury, or it may be a sign of an underlying medical condition. Most people generally try to subdue their pain with over-the-counter pain killers or temporary medical treatments that only treat the symptoms and offer a quick fix. However, if you want to get rid of the pain for good, you need to come in for a comprehensive health evaluation by our medical experts.
Finding the Root Cause of Your Pain
At Comprehensive Accident and Injury Center, we focus on getting to the root cause of your pain so you can recover properly. Our team of medical experts will conduct various diagnostic tests to determine the source of your pain, and once they understand what the problem is, they will create a treatment plan that's customized for your body's optimal recovery.
We're different from other clinics because we don't just superficially treat your pain, but we work with you to discover the source of the pain and get you on the right treatment plan.
Get an Appointment
Complete the Form Below and We'll Get Back to you Immediately.
Therapies for Pain Management
For your body to recover properly, you have to find the best pain management therapy that works for you. There are a variety of therapies you can opt for at Comprehensive Accident and Injury Center to help manage your pain, including:
Regenerative Medicine for Pain Management in Bear, DE
Regenerative medicine for pain management is a non surgical, minimally invasive alternative to conventional treatments for chronic pain management. Regenerative Medicine uses your body's own healing mechanisms to repair and regenerate damaged tissue, reducing inflammation and pain.
At our pain management center in Bear, DE, our team of experts utilize the latest regenerative medicine therapies to help our patients find relief from chronic pain. We offer a variety of regenerative medicine therapies, including platelet-rich plasma (PRP) therapy and allogenic cell therapy.
PRP therapy uses your body's own platelets and plasma to stimulate healing and regeneration of damaged tissue. PRP is an effective treatment for a variety of chronic pain conditions, including arthritis, tendinitis, and ligament sprains.
Allogenic cell therapy also uses your body's own cells to promote healing and regeneration. Stem cells are unspecialized cells that have the ability to develop into any type of cell in the body. This makes them ideal for treating a wide range of chronic pain conditions, including spinal cord injuries, nerve damage, and arthritis. You can learn more about our regenerative medicine services by tapping or clicking here.
Chiropractic Therapy
When your body gets out of perfect alignment, it can result in you suffering a significant amount of pain. We offer chiropractic therapy in which your body's alignment is manipulated for optimal function. When carried out by experts, chiropractic therapy can provide you with immediate pain relief. Chiropractic therapy is great for relieving lower back pain, and any musculoskeletal-related pain.
Cold Laser Therapy
Another effective pain therapy is cold laser therapy. This therapy uses light energy to reduce inflammation and get your chronic pain under control. Cold therapy is also called low-level laser therapy, and it works so well because the photons of light penetrate deep into your cells and encourage your cells to repair themselves.
Our doctors will give you a detailed checkup and then recommend the best pain management therapy for you based on your test results and your medical history.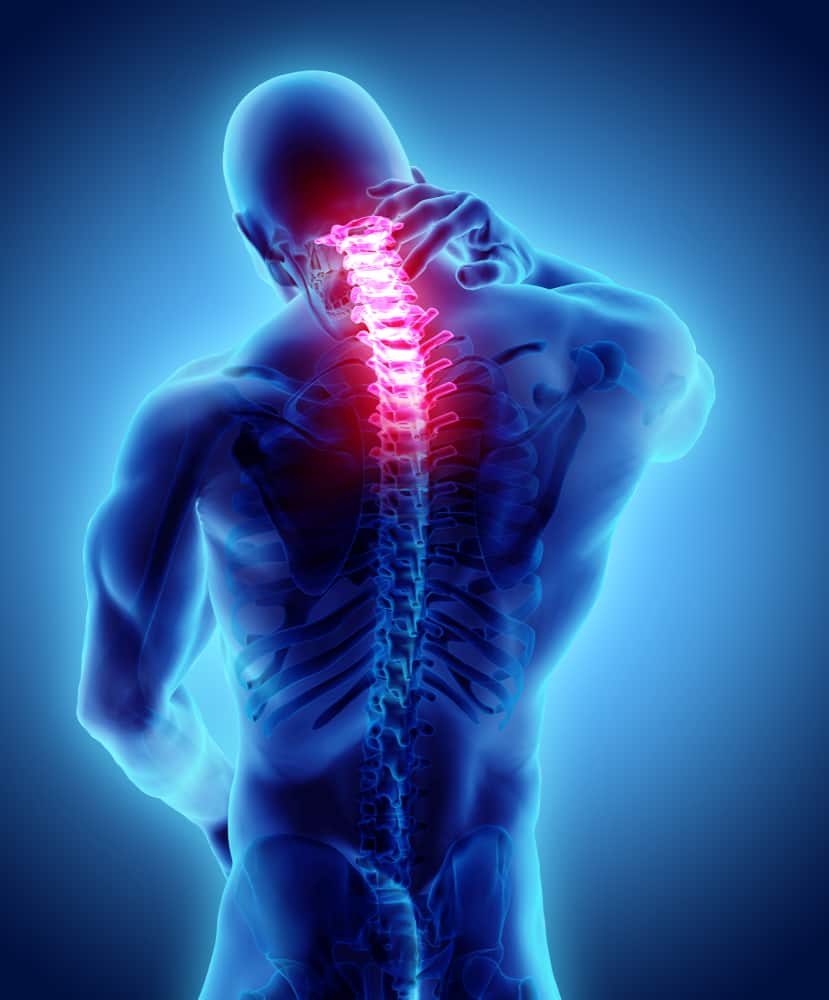 Contact us Today for a Comprehensive Evaluation
Whether you were injured in an accident, or you genetically inherited painful joints, our doctors can get to the root of your pain and guide you to the best pain therapies. Living with chronic pain can significantly limit your daily interactions, and you no longer have to deal with these limits by simply taking over-the-counter medications that only work for a little while. Visit us today to learn more about the pain management therapies we offer so you can start as soon as possible and finally get your pain under control.