Walk in to Our Car Accident Clinic for Urgent Care in Wilmington, DE
Are you searching for a personal injury doctor near me? The Comprehensive Accident and Injury Center is Delaware's premiere car accident clinic. We proudly provide up-to-date assessment, treatment, care, and rehabilitation services for those coping with the aftermath of a car accident. Our dedicated team of experienced specialists understands the unique toll a traumatic experience can take, and are here to help you return to your best self. You can depend on us for high-quality medical evaluations and interventions that facilitate timely recovery every step of the way. Reach out today to begin your journey back with support from Comprehensive Accident and Injury Center.
With approximately a hundred deaths occurring every year due to car accidents in Delaware (according to the Delaware Office of Highway Safety), all drivers should know the best route of action to pursue in case they find themselves involved in one. Getting into a collision on the road can be a very confusing and perplexing time. It's normal to feel scared and overwhelmed and it can be tempting to head home as soon as possible and get a good night's rest. However, you should always make a stop at Comprehensive Accident and Injury Center first to make sure your body is in good health before making any other moves.
Common Injuries Suffered After Car Accidents
Car accidents can occur in a split second and anyone who finds themselves in a collision will need to take action right away. Getting proper medical help is necessary, even if you don't feel like your injuries are very serious. Symptoms for your injuries may show up later on because of the shock your body received from the accident. The last thing you want is to treat your injuries a week or two late because this may prolong or even aggravate your medical condition. You should visit Comprehensive Accident and Injury Center immediately after your car accident as this is the best way to ensure you're diagnosed and treated properly.
Get an Appointment
Complete the Form Below and We'll Get Back to you Immediately.
Out of the various injuries you may suffer after a car accident, the most common ones include:
Neck injuries
Whiplash
Back and spinal cord injuries
Chest injuries
Brain injuries
Internal Injuries
Broken Bones
Psychological trauma
No matter how light or intense your injuries are, our staff of medical professionals can give you a thorough check-up and get you on a treatment plan that will help you regain optimal health.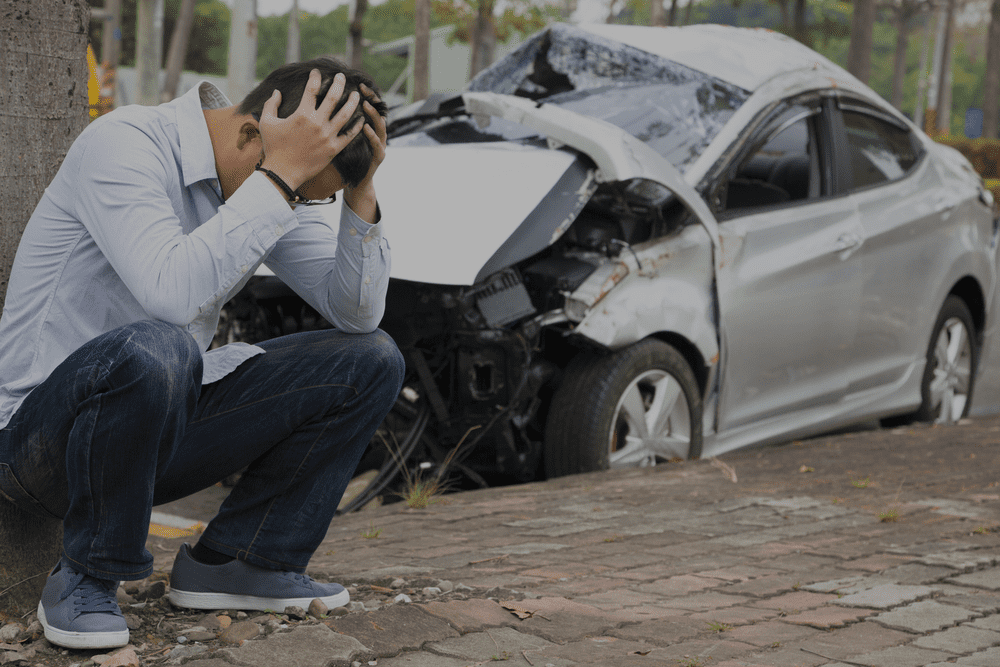 Car Accident Injury Treatments
After our doctors give you a detailed checkup, we will put you on the best treatment plan catered to your specific needs. Your treatment plan will be centered around the type of injury you obtained. For instance, if you suffer from neck injuries, you will likely receive medication, chiropractic care, and physical therapy to help you recover. If you suffered knee injuries, you may need medication, knee immobilization, and orthopedic evaluation.
More intense injuries such as bone fractures will require splinting and casting alongside physical therapy and medical treatments. At Comprehensive Accident and Injury Center, we focus on getting to the root of your problem so you can recover thoroughly and start enjoying your life again.
After an ER Visit, You Might Want to Get a Second Opinion From a Qualified Car Accident Injury Clinic
Following up with a car accident injury clinic after being involved in a car accident can offer several benefits, both in terms of your health and potential legal matters. Here are some key advantages:
Early Detection and Treatment: Some injuries may not manifest symptoms immediately after an accident. By following up with a car accident injury clinic, you increase the chances of early detection and treatment of injuries. This is crucial for conditions like whiplash, soft tissue injuries, or concussions, which may not be immediately apparent.
Comprehensive Evaluation: Car accident injury clinics often have experienced professionals, including physicians, chiropractors, physical therapists, and other specialists. They can provide a comprehensive evaluation of your injuries and recommend an appropriate course of treatment.
Documentation for Insurance Claims: Seeking medical attention promptly and consistently helps in creating a clear and documented medical record. This documentation is crucial when filing insurance claims or pursuing legal action. It establishes a direct link between the accident and your injuries, providing evidence to support your case.
Prevent Long-term Complications: Timely medical intervention can prevent the development of long-term complications. Injuries that are not properly treated can lead to chronic pain, reduced mobility, and other long-lasting health issues. Regular follow-ups ensure that any emerging problems are addressed promptly.
Pain Management: Car accident injuries often result in pain and discomfort. An injury clinic can provide effective pain management strategies, including physical therapy, chiropractic care, or medication, to help alleviate your pain and improve your quality of life during the recovery process.
Legal Support: If you decide to pursue a personal injury claim, having a record of consistent medical follow-ups can strengthen your case. It demonstrates your commitment to your recovery and provides a basis for assessing the extent of your injuries and the associated medical costs.
Peace of Mind: Knowing that you are receiving proper medical care and monitoring your progress can provide peace of mind during the recovery process. It allows you to focus on your rehabilitation and overall well-being, knowing that professionals are overseeing your health.
Rehabilitation Services: Injury clinics often offer rehabilitation services to aid in your recovery. These services may include physical therapy, occupational therapy, and other specialized treatments tailored to your specific injuries.
Remember, it's essential to consult with healthcare professionals for personalized advice based on your situation. If you've been involved in a car accident, seeking medical attention promptly is crucial, even if you believe your injuries are minor.
Walk In to Our Car Accident Clinic for Urgent Care in Wilmington, DE
If your injuries are non-life-threatening, the best move to make after the accident is to visit Comprehensive Accident and Injury Center for a thorough checkup. Our team of medical experts does so much more than simply scan you superficially and give you pain medication. Our goal is to determine the root cause of your pain and to work with you until a customized medical treatment plan is created to help you get back on the road to good health.
We Can Also Help by Finding Legal Assistance After Your Car Accident
When you're undergoing medical care after a car accident, it's important to know that your caregivers and your legal team are on the same page. If you've been involved in a car accident, it's important to take action right away by getting proper medical care and fnding legal help. We can direct you to the best attorneys that specialize in auto accidents in your area. These professionals will help ensure that you receive the compensation you deserve for your injuries as well as any damage to your vehicle.
We refer our patients to attorneys within our network. These are attorneys that we have worked with in the past and trust. By working with attorneys that we know and trust, your level of care improves – and so do your chances of a successful case. You can read more about our attorney referrals here.
Why Visit Comprehensive Accident and Injury Center After an Accident?
It's a much better idea for you to visit our Injury Center as opposed to making a trip to the ER when your injuries are not life-threatening.
Comprehensive Accident and Injury center offers:
Lower fees
Lower waiting times
Friendly staff
Comprehensive care
Reach out to us today to learn more about comprehensive treatment plans we have available to help treat your injuries.