You've got a lot to deal with after a car accident; reporting to your insurance provider, dealing with police reports, doctor visits, trips to the body shop, and more. At the top of your priority list should be your own health and that of anyone who might have been involved in the accident with you. Hence, it's no secret that it's important to be aware of how to find a doctor after a car accident that knows what they're doing. We're going to discuss why a simple trip to the ER won't cut it, and what you should do to ensure that no injuries or conditions fly under the radar. 
Car accidents can be traumatic and life-altering experiences. Even if you don't feel any pain or discomfort immediately after an accident, you should always seek a thorough medical assessment. It is important to note that not all symptoms of car accident-related injuries are visible or detectable right away. Some injuries, such as whiplash and a concussion, may take more time to develop. That's why it's crucial to get a thorough assessment with a qualified physician experienced in personal injury cases.
The Importance of Seeking Medical Assessment After a Car Accident
Seeking medical attention right away ensures that any injuries are diagnosed and treated promptly, reducing the risk of long-term complications.Many people mistakenly believe that if they're not bleeding or experiencing excruciating pain, they don't need medical attention. However, this is a dangerous assumption. 
A medical professional will be able to detect any internal injuries or damages that might not be visible to the naked eye. Superficial wounds are easy to observe and treat, but blunt force trauma and internal bleeding are a different story. 
Emergency Room Visits Don't Cut It – Here's Why
If you experience life-threatening injuries, you should visit an emergency room first. However, emergency rooms are outfitted to diagnose and resolve only the most life-threatening symptoms. Usually, their diagnoses are superficial, and they're not necessarily trained to screen for mild traumatic brain injury or other injuries that might stem from a car accident. Hence, even if you visit the ER, you should always follow up with a physician who specializes in personal injury – like those you'll find at Comprehensive Accident and Injury Center.
Complete the Form Below and We'll Get Back to you Immediately.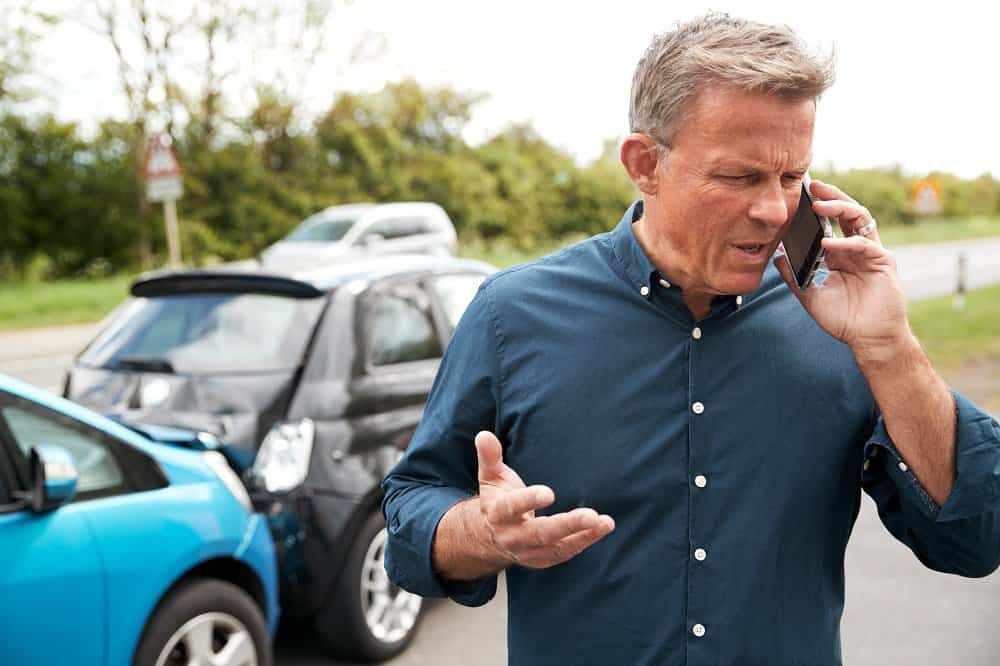 Tips on Finding a Reputable Personal Injury Clinic
If you're not sure where to start and how to find a doctor after a car accident, consider asking your primary care physician or your insurance company for a referral. They may be able to recommend a clinic or physician who specializes in personal injury cases. Or, you can try the following:
Contacting the Clinic Directly
Once you've found a few potential clinics or physicians, it's a good idea to call them to learn more about their experience in managing personal injury treatments and car accident injuries. A reputable clinic will be happy to answer any questions you may have and provide you with the information you need to make an informed decision about your medical care.
When you call the clinic, be sure to ask about their experience treating car accident injuries. You should also ask about their qualifications and any special certifications they hold. It's important to choose a doctor or clinic that has experience and expertise in treating the specific type of injury you've sustained.
Have You Been Injured in a Car Accident Near Delaware? Consider CAIC
When you're searching for how to find a doctor after a car accident in Delaware, consider Comprehensive Accident and Injury Center (CAIC). We specialize in personal injury cases and have a near-perfect rating on Google Business Profile, which you can visit here. We invite you to get a thorough assessment at our clinic. Our experienced physicians are here to provide you with the prompt, comprehensive care you need to recover from your injuries and get back to your normal life. Contact Us today to get a free assessment.