DOT Physicals in Bear, Delaware
Department of Transportation (DOT) Physicals in Bear, DE
Do you need a Department of Transportation (DOT) physical? The DOT physical exam is a necessary test for any individual hoping to get behind the wheel of a commercial motor vehicle (CMV). This examination makes sure that all commercial drivers are up to par in their daily health examinations and are at peak performance. It ensures that you or other CMV drivers are physically able to handle the long hours and stress of operating a commercial vehicle.
What Does a DOT Physical Exam Consist Of?
A DOT Physical evaluates a driver's vision, blood pressure, and a complete review of their medical history. This can help ensure that a driver does not have certain health conditions and can safely operate a commercial vehicle.
What Do I Need for My DOT Examination?
When attending your DOT physical be prepared to supply any documents listing medication which have been administered by doctors in the past month. Bring any paperwork concerning any current condition and any medical exemptions associated with the DOT license. Also bring your DOT card and driver's license.
Get an Appointment
Complete the Form Below and We'll Get Back to you Immediately.
Who Needs a DOT Physical?
A DOT physical may also be known as a DOT exam or a DMV physical. This physical is required for most individuals whose job involves driving. If you get paid to operate an automobile of any sort such as a truck or a bus, then it is likely that you are required to receive a DOT exam on a periodic basis so you can remain on the good side of the law.
In many cases, you will not be able to obtain a Commercial Driver's License (CDL) until you have successfully completed and passed a DOT physical from a qualified medical examiner.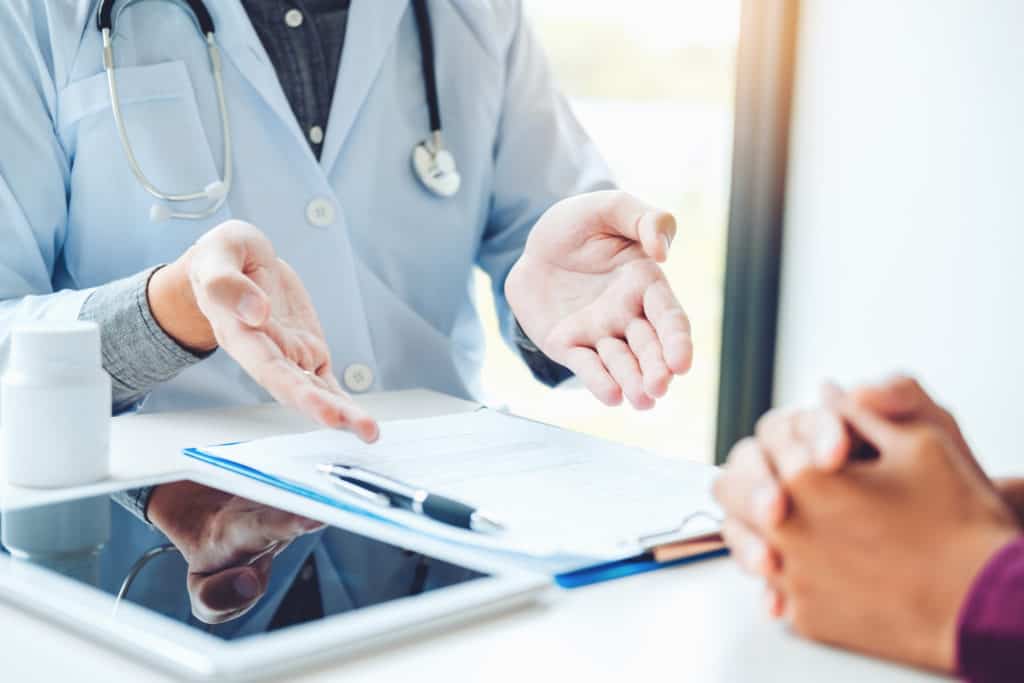 Who Can Perform a DOT Physical?
You can obtain a DOT physical by visiting the Comprehensive Accident and Injury Center. Our team of qualified medical professionals will thoroughly conduct your DOT exam so you no longer have to worry about fulfilling this requirement and you can resume operating your vehicle and going to work without any further complications.
What are the DOT Physical Requirements?
When you come in for a DOT exam, your medical history will be reviewed, and any previous illnesses and medical records will be studied.
Yobrur doctor will then conduct a variety of tests such as:
Checking your blood pressure
Performing a vision test as drivers are expected to have 20/40 acuity in each eye
Performing a hearing test to see if you can hear a forced whisper from at least 5 feet away
Examining your spine and bones for any deformities that may obstruct your ability to drive
Observing your throat, heart, and lungs for potential breathing complications or impaired respiratory functions
Conducting a full neurological exam to ensure your reflexes and cognition are adequate and you do not have brain damage or any neurological disorders
Carrying out drug testing to ensure you do not have any drug addictions
The standards for passing the DOT physical are strict because of how risky it is for drivers with serious medical conditions to be spending long hours on the road. For instance, someone with a history of seizures, or someone who has cardiovascular complications could risk their life and the life of many others with who they share the road by operating a commercial vehicle for long hours.
If a driver experiences a heart attack or a seizure while driving, they will inevitably lose control of their vehicle and this can lead to devastating results, which is why the DOT physical is so stringent and mandatory for all commercial drivers.
How Hard Is It to Pass a DOT Physical?
During the exam, a qualified medical examiner will evaluate your vision, blood pressure, and medical history to ensure that you are physically able to handle the long hours and stress of operating a commercial vehicle. If you have any medical conditions or concerns, it is important to discuss them with the examiner beforehand.
Some drivers may be concerned about passing the vision test, which requires a minimum of 20/40 vision in each eye with or without corrective lenses. However, if you wear glasses or contacts to correct your vision, you should have no problem passing this part of the exam.
In general, as long as you are in good health and meet the DOT physical requirements, passing the exam should not be difficult. However, if you do have any medical conditions or concerns, it is important to address them with your doctor before the exam to ensure that you are fully prepared.
When Does a DOT Physical Expire?
If you pass the DOT physical, you will be given a medical certificate that will generally be valid for two years. If you do not pass you, will not be given the certificate and will likely have to explore other job opportunities that are less physically demanding.
In some cases, you may be granted a conditional pass which is valid for a few months and will require you to receive periodic testing to ensure your health is still good enough to drive for work.
Comprehensive Accident and Injury Center is the Leading Provider of DOT Physical Exams in Bear, DE
Are you needing a department of transportation physical? Visit our location in Bear, Delaware today. We can provide you with all of the examinations and care that you need for all types of work-related injuries and more. Visit us or call us today for your free consultation.